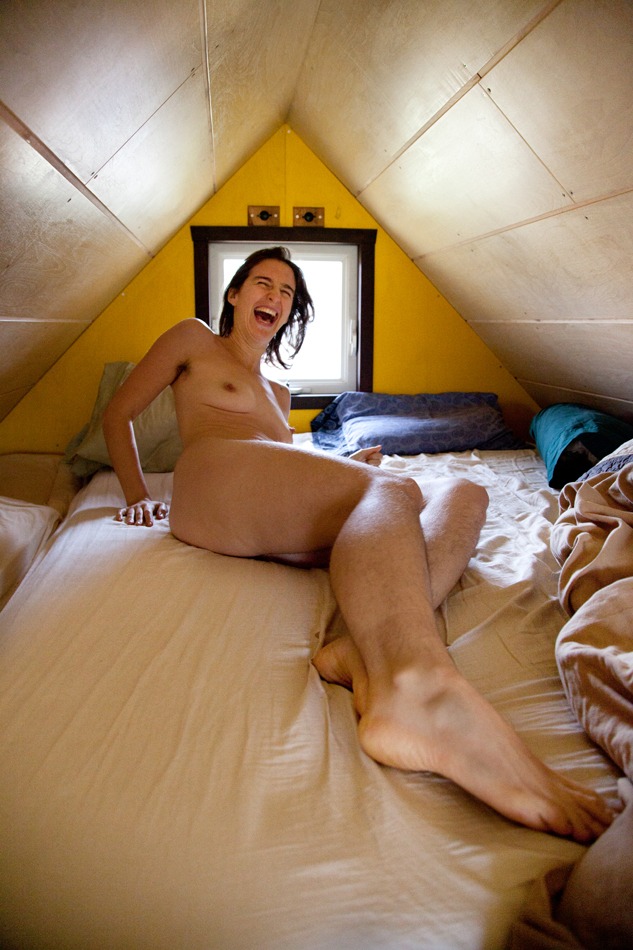 just before erica was about to leave she mentioned the embody project again, and would i be interested in doing the shoot right then and there? this spontaneous and unrehearsed way of participating in the project was so thrilling for me, matching the project's intention to demonstrate the unadulterated naked truths of our bodies.
and how lovely an opportunity to step in front my issues, to not have had advance notice our shoot was such a gift! i had no chance to prepare for the shoot, go over it in my mind, anticipate what might happen, where or how to arrange myself accordingly. the uncontrived nature of the whole thing was surprisingly refreshing.
i noticed an incredible freedom and fluidity and trust in undressing and posing for our shoot. i felt such ease in my body, such confidence in participating with erica's inspiring vision for the project, such assuredness in our familiarity and rapport, and such a deep and profound trust in the perfection of the moment.
and the awkwardness that was there turned out to be mostly logistical: the space we were in was cold, and posing for a camera is not something i'm familiar with or do on a regular basis. i did feel some paradoxical tension between wanting the photos to capture the ease i felt, and the other two elements of cold and the posing pretense.
upon some reflection, i imagined i would have enjoyed displaying something even more authentic and in the moment through the lens of our shoot together. demonstrating the awkwardness, the unrefined and raw aspects of being naked, cold, and amateur in front of a camera. intellectually, i can easily fancy the artistic qualities of emphasis on the raw and crude.
though it turns out that what was most authentic and in the moment was just to follow erica's expert direction, trust the predominate ease i was feeling, and feel into the legitimate unpreparedness of our time together: an unmade bed with stained sheets, chill bumps on my skin, extemporaneous adjustments and positioning. what absurdity in thinking that i might have liked to control what was captured in order to demonstrate authenticity. the moment will always show up at just the right time (now) to teach me again about true authenticity.
what a fascinating and enlightening demonstration to myself of the resplendent nature of the raw, unprepared, exposed truth. and isn't that the way of it? the exquisite beauty and perfection of all-that-is are always there, just waiting to be uncovered in their transcendent, impossible wholeness.
thank you life for showing this to me again. i am profoundly moved.